Since autumn 2018 we offer our ambulant walking school for people with amputation of the lower extremity and training for people with arm prothesis.
With that we offer for many users an ambulant supply in an interdisciplinary team beside the classic physiotherapy. This is a key point for the best supply and the motion sequence.
We provide this offer for people with: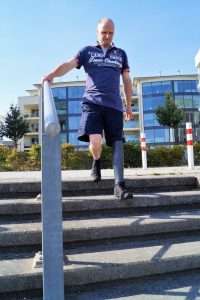 Hip disarticulation oder hemipelvectomy
Above-knee amputation and lower leg amputation
Arm-bed amputation and upper arm amputation
Double amputation
as well as with interim restoration and definitive supply with mechanic, conventional and also modern, electronically controlled prothesis from every producer.
During your stay you learn the best handling with your prothesis. If you have any problems with your prothesis during the training, we will repair this.
By medical questions, we will contact a specialist.
Walking school with prothesis
It is important to analyses the gait before and after the training for the right handling with the prothesis. By an Interims- and current supply it is also important to check the basics and if required to train. Significant contents are:
Balance
Stumpfwahrnehmung
Stabilization and control of the prothesis during walking
Development of the single gait cycle

Inside leg
Step width
Hip rotation
Rotation
Training with and without aid
To reach a good result with the walking school, you should come for 3 up to 5 days. But it is possible to expand it up to 2 weeks.
Training with arm prothesis
We attach importance to muscular excitation of the sensors by the handling of the prothesis. Because of this we offer:
Training with muscular excitation of the sensors
Everyday and functional training
Handling with the prothesis
Interimstraining
Extended training
Beside the walking school we provide
Consulting with aids for a perfect supply
Workshops for relatives
Interdisciplinary support between physiotherapist, orthopedics and doctors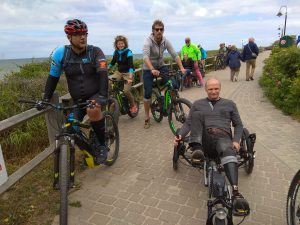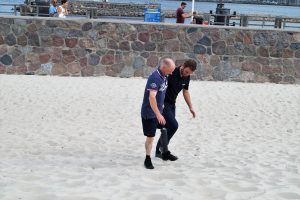 Feel free to contact us for further information and for booking a hotel!