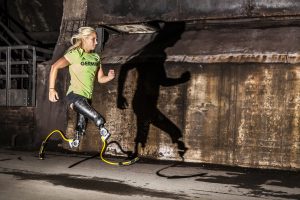 Latest technologies in the sector of sport prothesis!
You are amputated, but you want to be active like before? No problem – we make it possible!
Especially by sport prothesis the durability and functionality is really important – because of that, we help you to find the right prothesis for you!
Amuptated and activ? That is not concluded in our house! If you have any questions, feel free to get in touch with us!
Read the success story of Vanessa Low – a paralympic athlete, getting her prothesis from us!