In our medical supply store we also can offer manufracture orthosis. They are often used after a surgery, which has to be done after an injury or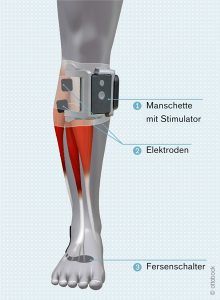 accident. The orthosis are used to mobilize the treating joint step by step. Manufracture orthosis are mostly used for therapeutic purposes.
They are industrial produced and high-quality products. Thereby we can offer a wide range of different products for every part of the body and we support you to find the right orthosis. Because of a long-standing cooperation with the top brands, we are always up-to-date with new developments and improvements.
The orthosis are indispensable after an injury of the knee joint. But they are not only used after an injury, you also can use them preventive. Especially winter sportsmen use them preventive.
The adjustment of a manufractured orthosis has to be done of an expert. After an exactly instruction of the expert, the user can apply the orthosis on his own. After an injury, the orthosis often has to be readjusted – we assist you with that!
You have any questions? Feel free to get in touch with us!