Back problems? Hip problems? Knee problems?
When you have a problem with your feet, the reason is often the body posture or the motion sequence and these determine our foot function.
What should the perfect insole do?
What kind of insoles can we offer?
for sport
for diabetics
soft cushioning insoles
sensomotoric insoles
for heel spur
for kids
How do I get my perfect insole?
You come in our branch and get an individual measurement with a 2D-scan and foot pressure measurement.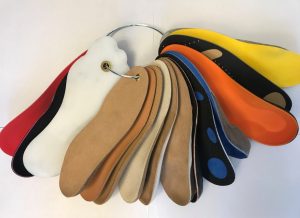 If you want, you also can get a gait analysis, so we can get a perfect view of your feet and find out which insole is the right one!