Your aids as individual as you!
Behind the term hydrographics you understand a coating technology. By this process it is possible to purify the surface of e.g. prothesis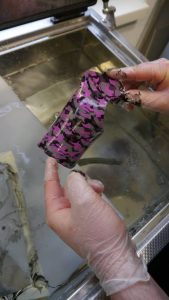 or orthosis. You can choose between different colours and patterns.
The orthosis or prothesis get covered with a base coat, that we get the basic colour and after this the respective décor get applied. Because of this procedure, we get a variety of possibilities, because the base coat is partial visible. For the protection of the décor the prothesis or orthosis get covered with a clear lacquer. So it is protected against UV rays and scratches.
Advantages of hydrographics: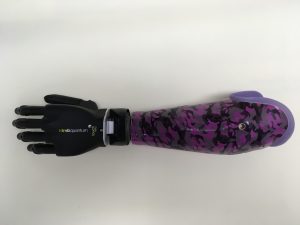 Constant and abrasion-resistant
High selection on design possibilities
Possible on all paintable surfaces
As individual as you are