Your well-beeing is important for us!
Because of that we offer an unique service for you! It starts with our customer area and ends with our help to find the right hotel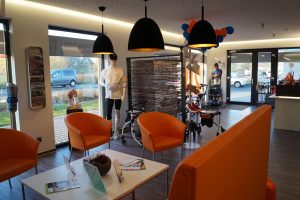 for you.
Even for your physical well-being everything is provided – we offer nice food during lunchtime! Furthermore you can drink coffee, hot chocolate or water during your stay in our house.
Our house get finished in 2015 and welcomes you with light, friendly rooms! In a nice and cozy atmosphere our qualified employees provide you with the right aid.
We have special agreements with the following hotels and we help you by booking your accomodation:
You are coming with your kids? – That is no problem! In our reception area we have an extra area just for kids, where they can go playing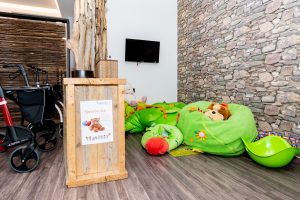 , while we are talking about your supply.
You have any problems with your health insurance? We also help here. We do our best, that you can get the aid, you need.
What else can we offer? Our head office is close to the Rostocker city harbour, just like the city center. The Baltic Sea are just a 15-minute drive with the tram.